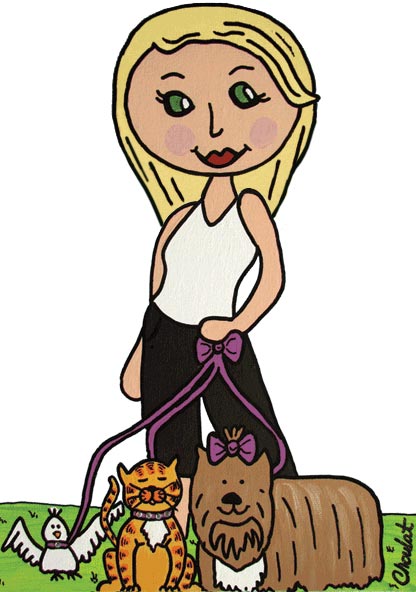 Aimee Shaffer
Aimee's Animal Magnetism
4214 Shadow Lane
Niceville, FL 32578
850.368.5685

All of our visits are customized to your specifications and vary in price depending on your needs!
The initial consultation is always free and I do not charge for key pick-up or return!
In-Home Pet Sitting
Going out of town? Be it an overnight visit or a month long trip, Aimee's Animal Magnetism will provide single or multiple visits to your home. Lengths of visits and time ranges are flexible to your liking. Pet visits will include plenty of careful attention to not only your Pets, but to your Home as well.
Services include:
water, feed, clean feed dishes, scoop litter, clean cages, playtime, walks, and administer medications to your pet
Adjust lights and curtains
Bring in mail and newspaper
Place garbage and recycle bins to curbside
Water plants, indoor or outdoor
Dog Walking
If you work long hours or just want to take the afternoon off for a round of golf or a day at the beach, Aimee's Animal Magnetism is at your service. 30 minute visits are available for walking or simple playtime.
Vacation? Hectic schedule? Working late? Unexpected business trip or TDY? Aimee's Animal Magnetism is only a phone call away.