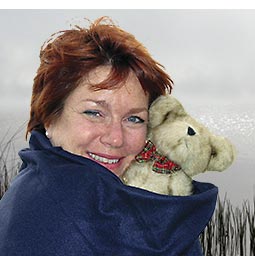 Aimee Shaffer
Aimee's Animal Magnetism
P.O. Box 253
Ft. Walton Beach, FL 32549
850.368.5685

My name is Aimee Shaffer, and I am the owner of Aimee's Animal Magnetism. I have been pet sitting for over 30 years. While residing in Virginia, I was a docent / volunteer at the Virginia Zoo in Norfolk for four years. I've also supported PAWS, SOCKS, Emerald Coast Wildlife Refuge, Feline Friends of Destin, Alaqua Animal Refuge and A Hope for Santa Rosa County since moving to the Emerald Coast. The American Business Womens' Association honored me with their "Business Associate of the Year" award in 2004. In October of 2005, I was the cover story, and named an "Emerald Ladies' Journal" woman. You also know me for emceeing "Dog Daze" at The Landing every September.
I responsibly care for Cats, Dogs, Birds, Rabbits, Fish, Hamsters, Ferrets, Reptiles, Llamas... most any Pet of your choice! My commitment to provide the highest level of service for your Pets and Home is second to none. I am dedicated to this service philosophy and will do my best to meet or exceed your expectations, giving personalized and loving care to your pets (and home).
Vacation? Hectic schedule? Working late? Unexpected business trip or TDY? Aimee's Animal Magnetism is only a phone call away.