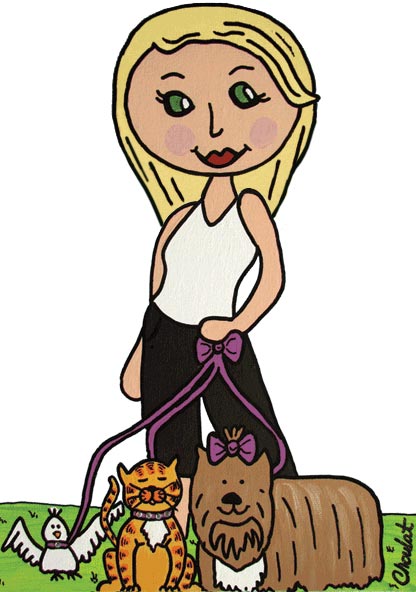 Aimee Shaffer
Aimee's Animal Magnetism
4214 Shadow Lane
Niceville, FL 32578
850.368.5685

Your pets can now wait for you in the security of your own home; and I will visit to see that all of their needs are met. Your pet will have all of the comforts that their home provides. They can relax and remain stress-free while you are away, while following their regular diet and routine. They'll also receive lots of personalized loving attention! Your pets will also be there to greet you when you get back from your trip. Another bonus is that I make your home look lived in while you are away, which is a wonderful crime deterrent. Even if you are not going on vacation I can help; if you work long hours I can break up your pet's long day with a visit.
Aimee's Animal Magnetism prides itself on providing exceptional in-home pet care. I provide loving care and companionship for your pets when you cannot be there. I understand how hard it can be to work long days or leave town when you have pets — it's a stressful situation. Now you can eliminate that worry! Contact me today for a free in-home consultation. I will meet your pets, assess your needs and we will schedule the times you would like me to visit. If you have any questions please feel free to ask. I am here to help you, and your pets.
Vacation? Hectic schedule? Working late? Unexpected business trip or TDY? Aimee's Animal Magnetism is only a phone call away.
Aimee is certified in pet first aid and cpr.